I'm swimming to....
I am swimming in the 2020 Griffith Sport MS Swimathon to join the fight against multiple sclerosis. We are raising funds to show our support and your donation will make an impact to change the lives of people living with MS.
Did you know:
4 Australians are diagnosed with MS every working day
The average age of diagnosis is just 30 years of age
Three out of four Australians living with MS are women
Your support will provide vital services and support to assist all those affected by MS to live life to their fullest and reach their true potential.
Please DONATE to support our swim and make your impact on the lives of Australians living with MS.
My Achievements
Made a personal donation
Uploaded a profile picture
You shared your fundraising page!
Sent an email about your swim!
Sent a thank you to a supporter
Reached 50% of fundraising goal
Raised $100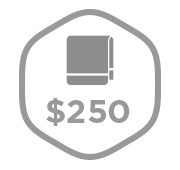 Raised $250
Raised $500
Raised $1000
Reached my fundraising goal
Increased my fundraising Goal